After graduating from undergrad, you'll be met with many decisions about what to do next. Whether you choose to go on to graduate school or enter into the workforce immediately, you'll want housing that meets the needs of your current stage of life. Now is the time for moving on from cramped dorm rooms and apartments with more roommates than bedrooms. As you look for something that matches your lifestyle, consider luxury apartments. Luxury Penn State apartments, such as The Metropolitan at State College, are a step above other types of student housing as they cater to a higher experience of living. Amazing amenities such as resort-style pools, fitness centers, electronic key systems, and much more await at luxury apartment communities.
National Trend In Luxury Student Apartments
After graduating from undergraduate programs, students are looking for deluxe facilities that are able to meet their needs. Companies have responded to this desire by continuing to build more luxury apartments. Because of this, college towns have experienced an increase in the number of luxury student apartment complexes being built in recent years. This trend shows no sign of slowing down as more people realize they can live in affordable luxury.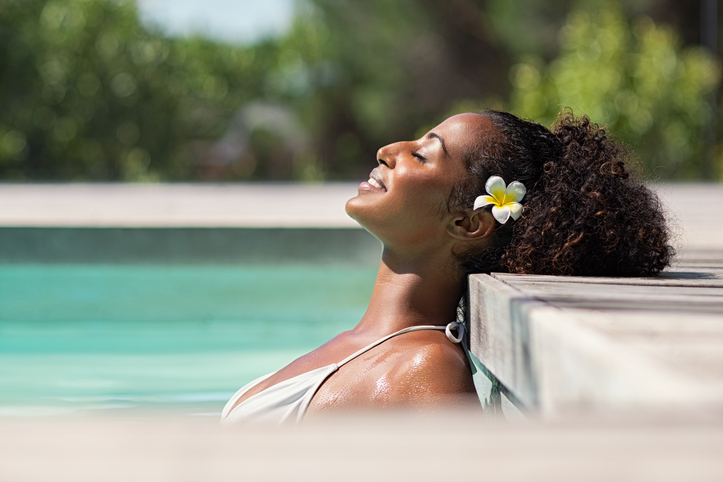 What Is Luxury Student Living?
For those who have just graduated and are beginning their career, luxury housing acts as a nice transition from campus life. Residents are still around people their age but now have access to a variety of apartment features and community amenities that help young professionals establish their new lifestyles. Graduate students can enjoy shortened commutes, living in an academic-focused environment, and utilizing amenities that simplify a busy lifestyle.
Advantages Of Luxury Student Apartments In State College
With so many luxury State College apartments available, it is important to note that not all are the same. The Metropolitan at State College is the only apartment community near PSU that provides a perfect balance for residents in different walks of life to seamlessly transition through their academic or occupational goals. We offer spacious, fully-furnished apartments; modern finishes; and versatile amenities — keep reading to see what makes us stand out from the rest.
Student-Focused Living
Unlike traditional apartments, our PSU off campus housing provides practical resources for student residents. The computer lounge give residents communal places to connect to the Wifi and collaborate on assignments or work independently. Private study rooms can also be reserved for exclusive learning spaces. Additionally, we provide free printing services for your convenience.
Community Environment
Skip crowded campus gyms and hit up our fitness center, which is outfitted with state-of-the-art equipment for both cardio and strength training. Beat the heat and unwind by the pool while enjoying delicious food cooked up on the outdoor grill. Or, enjoy the city view from the terrace while lounging in the hot tub. Head inside to the club room and enjoy flat-screen TVs, ample lounge and table space. Play a round of billiards while you're there.
Ideal Location & Parking
Forget long commutes and being stuck in traffic jams. Instead, enjoy a leisurely stroll or bicycle ride to the PSU campus, which is located right around the corner from The Metropolitan at State College. We're also within a convenient distance of downtown where you can find an assortment of dining, nightlife, and entertainment options. If you do own a vehicle, know that it will be secure in our on-site parking garage.
Convenient Resources
We believe the community you live in is there to provide you with resources, and not the other way around. Every day is summer with our free tanning services, and you don't have to go any farther than the first floor for convenient retail options. Residents can also depend on the availability of on-site management and the security of the community's controlled access.
Contact The Metropolitan at State College
In addition to all of these amenities, The Metropolitan at State College offers apartments with a focus on sleek, contemporary design, open living spaces, and top-quality finishes. If you're looking for apartments near PSU for young professionals and are attending graduate school or have graduated and are beginning your career, contact us today to schedule a tour and see what it's like to live at The Metropolitan at State College!