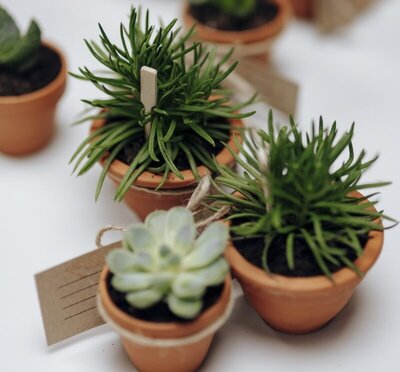 ---
The Penn State school year has just begun, and we're incredibly excited to have a new, fantastic group of residents. To kick off a great year at The Metropolitan at State College, we planned a calendar jam-packed with a variety of residence life events to allow our residents and their friends to meet and mingle with their neighbors and to enjoy spending time in our luxury amenities.
Week 1 - Catered Lunch
For our first resident event, we invited residents and their families to take a break from a busy day of move-in so they could enjoy a catered lunch and some refreshing pool fun in our clubhouse and rooftop pool deck. We had a variety of subs, a cookie tray, and some packaged chips and cookies to have a snack. In the clubhouse, we set up a beach-themed photo booth for the residents to have fun while they got to meet each other and announce that they are proud new residents of "The Met," as our residents fondly refer to us. In addition, residents were encouraged to take their first chance to cool off after a long and hot day of moving into their new home by stepping out onto our rooftop pool deck. More than 100 residents and their families participated throughout the two-day event.
Week 2 - Roommate Trivia
Week two, we held Roommate Trivia, the fun get to know you game that pitted teams of roommates against their neighbors to see which group knew the most about each other in our clubhouse. We had several teams that showed up and spent much time joking and learning about each other as they competed to win a pizza party from The Metropolitan.
Week 3 - Great Metropolitan Bake-Off
During our third week of resident events, we tested out our residents' baking skills and had them compete in the Great Metropolitan Bake-off! This event was hosted in our lobby so our watchful panel of judges (the office staff) could ensure no baked goods nor official results were tampered with. Residents enjoyed getting to stop by and sample the sweets made by their neighbors and friends, and the Met staff enjoyed getting to know residents and seeing what hidden talents we have this year.
Week 4 - Soda Tab Charity Drive
For our fourth resident event, we held a competition between floors for our Soda Tab Charity Drive. Containers were set up in our lobby to see which floor could collect the most soda tabs. Many charities collect milk rings and soda tabs and then cash them at recycling centers to encourage a fun and sustainable way of generating funds. With the help of our residents, we were able to collect five pounds worth of tabs to donate to Ronald McDonald House Charities!
Week 5 - Taco' Bout Stress
Week five, we held a tasty and informative event about stress in our event, Taco' Bout Stress in our clubhouse. We grabbed some party boxes of tacos and set up a grab-and-go stand for residents to enjoy and attached each taco with a bit of information about healthy stress relief tips as classes start to ramp up with tests and assignments. Residents enjoyed their tasty free lunch as they came to study in the lounge area of our clubhouse – not a taco was left when we went up to clean and pack up supplies!
Week 6 - School Succs
Our very last week of our 6 in 6 events, we held an aptly named event called School Succs. This event was all about succulent planting and learning about house plant care in our clubhouse. We set up shop and laid out a variety of different succulents for residents to choose from. Those who came had fun choosing their plant and a pot to put it in. Then, we provided them with information about how to transplant it into a different pot and care for it once they had it.
Our team has had such an amazing time getting to meet our residents over the past 6 weeks. Here at The Metropolitan at State College, we strive to create the best experience in Penn State off campus housing and hosting a variety of awesome resident events is just one part of achieving that. Keep an eye out for more events to come, we're looking forward to a great year!